Residential & Commercial HVAC Maintenance
Just like regular car maintenance prevents costly repairs, regular HVAC maintenance will save you money in the long run for a small investment. Even more, it will increase your home's energy efficiency, improve your indoor air quality, and give you peace of mind. We've all heard the horror stories about someone who went on vacation and returned to find a frozen, severely damaged house because their heating unit broke down while they were away.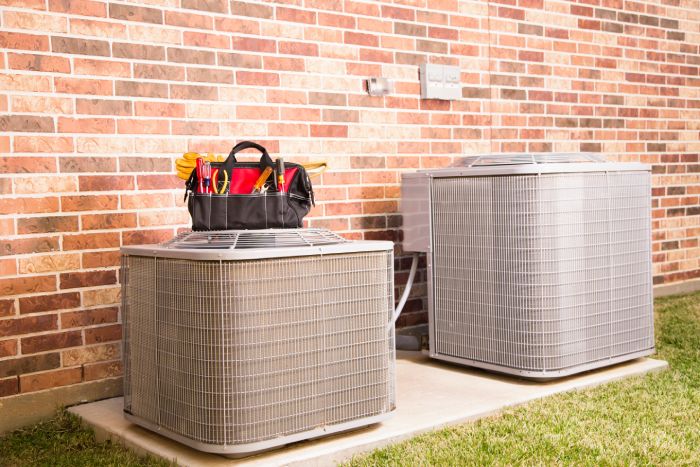 At Always Affordable Air, our goal is to be the trusted, go-to HVAC company serving the Cincinnati Tri State area. We guarantee affordable pricing, quality work, and exceptional customer service.
Heater Maintenance
No matter what type of heating unit you have, we have the knowledge and expertise to perform regular HVAC maintenance. We recommend scheduling a heater maintenance appointment once a year, ideally right before the cold season starts. Cold weather puts your heater under a lot of stress so it's important to make sure it's in tip-top shape.
A/C Maintenance
Yearly a/c maintenance helps keep energy costs down and extends the life of your AC system. Air conditioners that aren't regularly serviced lose roughly 5% efficiency every year and use more energy, meaning higher utility bills. Plus, the neglect puts more strain on the system and can reduce its lifespan by as much as 50%. We recommend scheduling maintenance in the springtime before the heat kicks in.
Boiler Room Maintenance
All heating systems, regardless of their lifespan, need annual maintenance. You simply cannot avoid the wear and tear of regular use on any piece of equipment, no matter how well made it is. While there are certain things you can do to keep your boiler running smoothly on your own, the annual boiler room maintenance 'checklist' is one that needs to be performed by a licensed, trained HVAC technician.
Schedule an Appointment Today
To schedule your HVAC maintenance appointment, give us a call today at (513) 843-4001 or fill out our convenient online form.