Affordable & Quality HVAC Installation
Sometimes, the heating or cooling unit in your home or business is beyond repair. If that's the case with you, we're here to help. Whether you're in the market for a hot water heater replacement, a boiler room install, a new furnace, a new heat pump, or new AC unit, we've got you covered.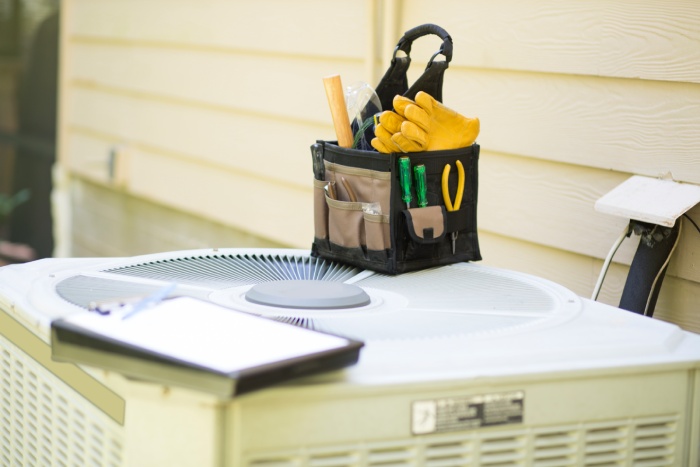 We are a family-owned and operated HVAC company serving the Cincinnati Tri State area. Our team of licensed and certified technicians has the skills, knowledge, and training to properly install all models of heating and cooling units.
Today's homeowner has lots of choices available to them when it comes to purchasing a new HVAC unit. Sometimes, though, all those choices can be overwhelming. We'll help guide you to the best decision for your home or business and budget.
We guarantee fair, honest pricing and have financing options available to help you cover the costs. We strive for excellence in customer service and high-quality workmanship.
Hot Water Heater Replacement
There are several things to consider when it's time to replace your water heater including fuel type, tank size, and energy efficiency. Our team of experts can help guide you to the best hot water heater replacement for your needs.
Boiler Room Install
Boilers are an excellent choice for homes and businesses in our area because they are energy efficient, have a long lifespan, and provide steady, consistent heat.
Furnace Installation
Furnace installation is more complicated than it looks. A thorough HVAC technician will do a proper load calculation, check to make sure the ductwork is the right size, measure the area, check the gas lines and electrical wiring, and more.
AC Installation
Whether you want central air conditioning or a ductless mini-split installation, our team of expert and skilled HVAC technicians will make sure your new AC is energy efficient, modern, and the best fit for your home/business and budget.
Heat Pumps
In warmer months, heat pumps move heat from inside your home to the outdoors. In colder months, they reverse this flow and take any available heat from outside your home to release it indoors. Chat with us to see if this option is right for you.
Thermostats
A new thermostat is an easy, inexpensive way to make your home more energy efficient. The better thermostat you have, the more efficiently your HVAC system will run
Schedule an Appointment Today
If you're ready for a hot water heater replacement, boiler room install, furnace or AC installation, or other HVAC installation, give us a call today at (513) 843-4001 or fill out our convenient online form.