Who We Are
Always Affordable Air is a local, family-owned and operated HVAC company serving the Cincinnati Tri State area. If you are looking for an HVAC technician that is reliable, honest, and fair, you've come to the right place.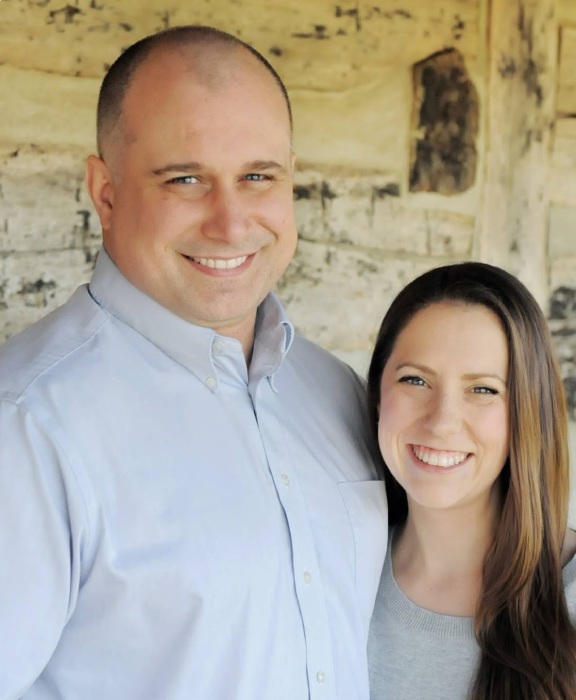 Our values are the backbone of who we are and how we do business. We strive to provide our customers with high-quality workmanship, customer service that exceeds their expectations, and honest, trustworthy, and transparent communication. We are fully licensed and insured with decades of experience in the HVAC industry.
The Always Affordable Air Guarantee
We provide superior, prompt service that is affordable and within your financial means.
We treat our customers and employees like family.
We are honest and transparent in all our communications. We lay out all your options to help you make informed decisions.
About the Owners
Always Affordable Air is owned and operated by husband and wife duo, Jeff and Catrina Bechtel. Jeff has over 23 years of experience in the HVAC industry as an HVAC technician, dispatcher, operations manager and more. He has a Kentucky Masters License and Ohio Contractors License. He has a passion for helping his local community be comfortable, healthy, and safe in their homes and businesses.
Catrina is the Always Affordable resident 'mom', doing whatever she can to make sure everyone is well-cared for. She is a homeschool teacher to their 5 children and was previously a job developer for people with disabilities.
Together, Jeff and Catrina share a passion for helping others become financially, emotionally, and spiritually well. That's why they are so committed to providing fair, affordable HVAC services to the people they serve. 
Galatians 5: 13-14 best sums up their values:
You, my brothers, were called to be free. But do not use your freedom to indulge the sinful nature; rather, serve one another in love. The entire law is summed up in a single command: "Love your neighbor as yourself."
Why Purple?
You may have noticed a lot of purple on our website and branding. Our family and business proudly wears purple for three very important reasons:
We wear purple in memory of Brian Barson, youngest brother to Catrina Bechtel, who lost his life to suicide and left a lasting impact on his family and friends. To this day, many of us walk as Team Faen at the yearly American Foundation for Suicide Prevention (AFSP) "Out of the Darkness" walk. As a company, we proudly support the AFSP with proceeds from the event.
We wear purple to reflect our commitment to our faith.
We wear purple because co-owner Jeff Bechtel is an Elder High School graduate, so naturally he bleeds purple! We would have put a football picture here on the site, but Jeff won't let us. (Party pooper.)
Reach Out Today
If you're interested in learning more about our affordable HVAC services, give us a call today at (513) 843-4001 or fill out our convenient online form.