Commercial HVAC Services
We bring over two decades of commercial HVAC experience to the table, providing superior workmanship, exceptional customer service, and affordable pricing to businesses and commercial properties in the Cincinnati Tri State area. Our team of highly skilled and experienced HVAC technicians have the expertise and industry knowledge to install, repair, and service any commercial HVAC system.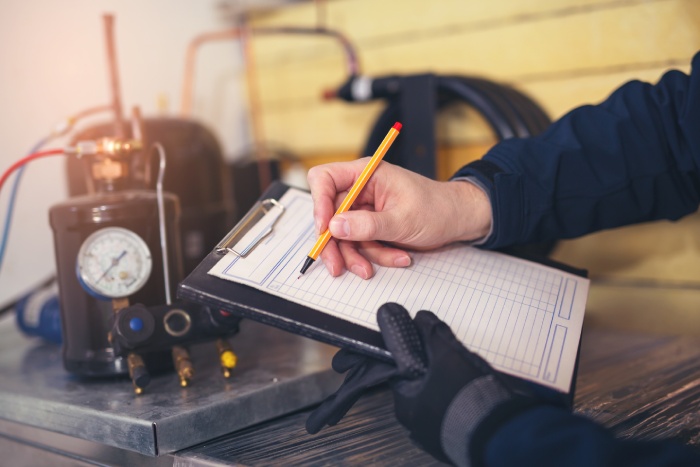 Fully licensed and insured, our success model is built on providing commercial HVAC services our customers can afford without sacrificing quality or customer service. We believe in treating our customers like the neighbors and friends they are. We guarantee fair pricing, high-quality workmanship, and honest, trustworthy communication.
Commercial HVAC Installation
Energy consumption is a big chunk of any business's overhead. If your current heating or cooling system is ready for an upgrade, we can help. Every building is different and budgets vary widely. Our skilled team will assess your property to help determine the best options for your property and budget. We only install high-quality models and brands that come with good warranties.
Commercial HVAC Repair
Our commercial customers are sometimes unsure of whether their HVAC system needs repair or a complete overhaul. They know they can trust us to give it to them straight. We will never push for an installation when a repair will work just fine. No matter what the issue, we won't rest until the problem is solved and the unit is repaired.
Commercial HVAC Maintenance
Regular HVAC maintenance is extremely important for commercial properties and businesses. We are your partners in commercial HVAC and can help extend your system's life and reduce energy costs with regular, affordable maintenance plans.
Commercial HVAC Emergency Repair
We provide 24/7 emergency HVAC repair service to our commercial clients. We understand how important it is for our customers to have functioning heat and AC, for the health of their business and their employees.
Schedule an Appointment or Phone Consultation
If you're interested in commercial HVAC services, give us a call today at (513) 843-4001 or fill out our convenient online form.